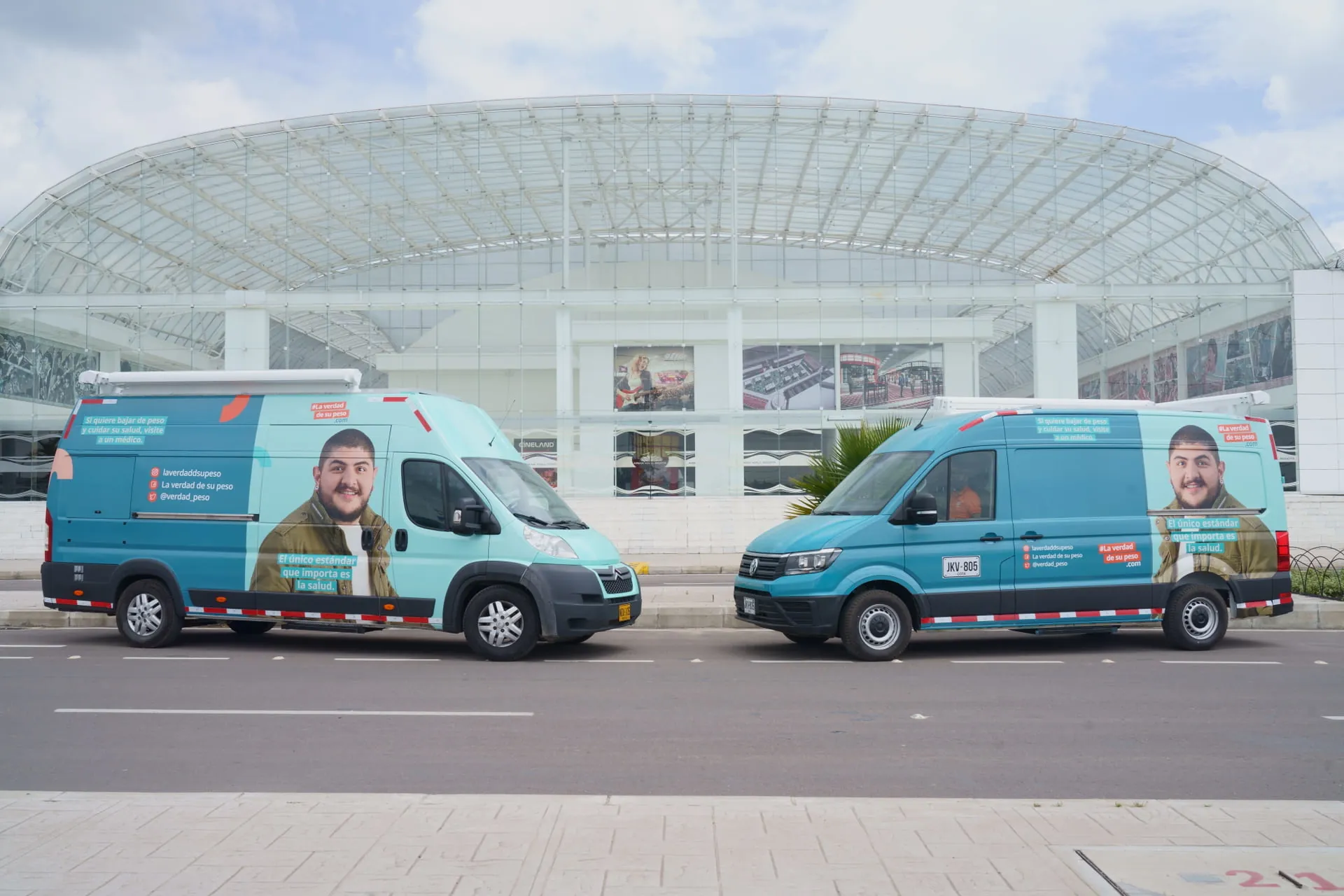 the truth of its weight Novonordisk
In Colombia alone, more than 2 million people suffer from obesity and overweight, however, more than half of them do not know it, or simply do not consider this as a disease. Due to this problem, this project was born where the Mobile Units have become the vehicle to approach and touch thousands of Colombians throughout the country.
challenge
To contribute to the reduction of obesity and overweight in the country by raising awareness and informing people about the causes, consequences and actions to be taken to treat obesity and overweight.
solution
We have set up three itinerant experience centres that bring the "The Truth of Your Weight" programme directly to Colombians, through an activity where interactivity, play and the generation of meaningful moments come together to raise awareness, inform and transform imaginaries.
Each Mobile Unit has 3 modules, designed inside and outside the stage to comply with the biosecurity conditions required in the current times, in addition, the controls of each module have motion sensors to avoid direct contact with screens or surfaces.
From e-motion we have developed and designed the Photo Booth and quiz type applications, we have also developed the virtual character of Lucia, image of the campaign and who will be answering users' questions through an interactive module.
characteristics of the mobile unit
3 mobile van-type units with open spaces taking advantage of the interior and exterior, becoming a 360° experience stage, equipped with motion sensors, interactive screens and state-of-the-art software.