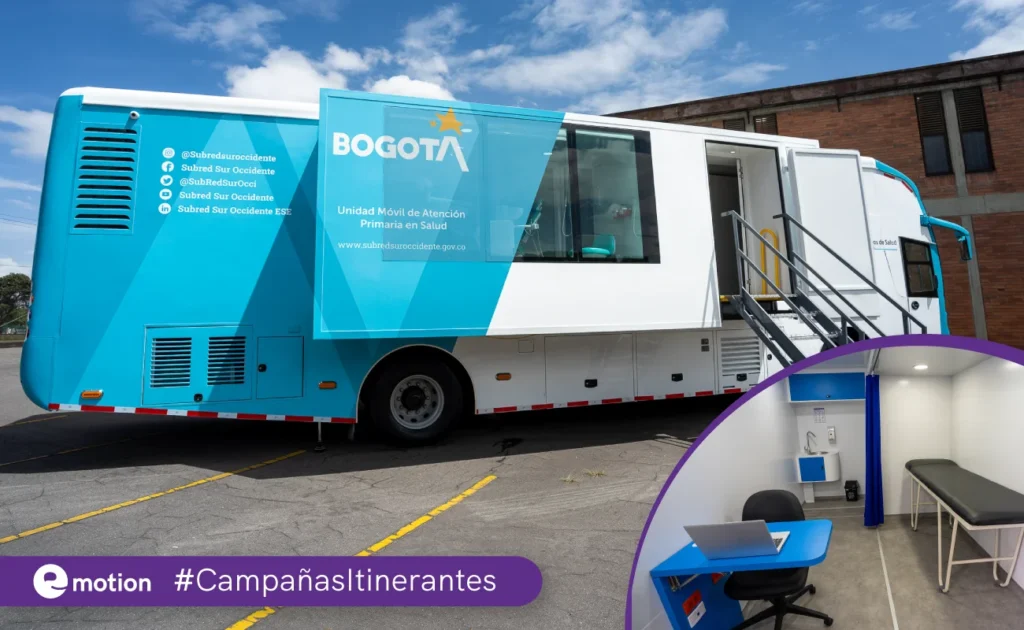 Add a header to begin generating the table of contents
Public health has become a high priority for private companies and public institutions, and this is thanks to the lessons learned from the recent global crisis. Investing in people's health and wellbeing is a key element to ensure the economic and social development of an entire country, and even more so when it comes to bringing health services closer to the territories. 
The above can be evidenced by the "change of chip" in the patient care systems, taking into account that until 2020 health services were oriented to face-to-face care of people, while in 2021 the health promoting entities already had multiple channels of telephone, virtual and home medical care, becoming a highly effective solution to streamline care and meet the primary needs of people, guaranteeing their right to health and avoiding the collapse of care systems.
Another important fact has to do with the incorporation of disruptive models of comprehensive health care, based on the identification of primary care routes that have the capacity to address the highest risk problems of the communities, with solutions that contribute to the collective wellbeing. This is the case of the new territorial health model of Bogota, called "Salud a Mi Barrio" "Salud a Mi Vereda", implemented by the Mayor's Office of Bogota, with the support of the District Health Secretariat and its purpose of providing care services to citizens with "closer, more timely, dignified and appropriate solutions for each territory".
This change in perspective has undoubtedly brought new challenges, among them the search for alternatives supported by technology and innovation to bring health services closer to the citizens. Therefore, for the development of this strategy, the Secretary of Health made available to the South and Southwest Integrated Health Sub-networks E.S.E., mobile units to travel to each of the localities and neighborhoods of the city. E.S.E., mobile units to visit each of the localities and neighborhoods they are in charge of.
All this, through programmed routes and parking in strategic points of these places, previously identified by an interdisciplinary team, in charge of registering cases of higher risk in mental health and consumption of psychoactive substances.
With these mobile units, the local authorities seek to provide close to 1,000 monthly services in vulnerable and hard-to-reach areas. Each mobile unit is equipped with 3 medical offices, a bathroom with its own water system, an access platform for people with reduced mobility, an outdoor support tent and a team of professionals in the areas of psychology, dentistry, general medicine, nursing, social work and a community manager.
He said that one of the issues that worsened with the pandemic was #MentalHealth. That's why @Bogota and @SectorSalud are working to build units, and in the meantime "we are taking these mobiles that are a mobile health center with different services, but oriented in mental health." pic.twitter.com/8jb0JtE0gj

- District Secretariat of Health (@SectorSalud) July 14, 2022
With this new territorial health model, a new preventive health scenario capable of visiting people anywhere is proposed, and this is where e-motion's special mobile units become a valuable tool to fulfill this purpose of bringing health and wellness services closer to citizens.
In this link you can learn about the special mobile units that e-motion can design, manufacture, adapt and operate to support the campaigns, plans, programs and itinerant projects of your company or institution.
Subscribe to the marketing on the move blog